Ark and Dove Currents
Ark and Dove Currents
N
TES FOR YOU


If your child is interested in being one of our leading roles in our summer musical, Jonah and the Whale, auditions will be this coming Thursday, April 19, from 6:15 pm to 6:45 pm! If they are interested in being part of the chorus, but not a leading role, please have them come to rehearsal this Thursday as well. They will not need to audition. I am so looking forward to doing this show!
Love,
rebeccaebell@gmail.com

A Service of Witness to the Resurrection
THE LOVE, SYMPATHY AND PRAYERS OF CONGREGATION
go out to the Lawrence and Grassel families on the death of Denise Grassel's father, Charles Lawrence. A service of Witness to the Resurrection will be held at the church on Saturday morning, April 21st, at 11:00 am. The service will be preceded by a viewing and gathering at the church at 10:00 am. There will be a reception for the family and guests after the funeral, and the deacons could use some assistance, particularly since many people will be on the Women's Retreat. Please contact Kelly Burnett, KellyB327@aol.com, and Laurie Barrow, barrowfl@aol.com. There will also be a gathering and viewing at Donaldson's Funeral home in Odenton from 3:00 pm to 5:00 pm and 7:00 pm to 9:00 pm on Friday, April 20th.

PARENTS POTLUCK
Join us for the next meeting of our parent group, a fellowship opportunity for all who are in a parenting role. Here you will find support, new perspective and grace for the many difficulties and joys of parenting. We will gather for a potluck on April 20th at 6 pm. We will then split into small groups for discussion. Childcare will be provided. We will finish by 8 pm. Contact Pastor Jon for any questions (jgnelson1985@gmail.com).

NEW MEMBERS/INQUIRER'S CLASS Please join us for the New Members/Inquirer's Class on Saturday, May 5, 8:30 am - 12:00 pm, where you can meet other people who have been visiting Ark and Dove and enjoy breakfast and fellowship. This "no obligation" class is just for you if you want to learn more about Ark and Dove and what it means to be a member. We'll provide breakfast and childcare. Hope to see you there! Please sign up in the lobby or by contacting Donna Anderson at donna.anderson30@aol.com, so we can plan for breakfast and childcare.


VACATION BIBLE SCHOOL Our VBS program this year is titled, "God's Good Creation." Please join us on Sunday, April 22nd between the two services (at approximately 10:45) in the Marshall Room for a brief interest meeting. We'll share an overview of the program, the calendar and timeline of VBS-related events, and a volunteer sign-up. Adult and youth volunteers are needed! We look forward to your attendance as we prepare to help children learn about hunger, hope and the work to which God calls us in the world. Contact Christina Nelson, christinajoy87@gmail.com, or Laura Rockwell, laura.a.rockwell@gmail.com, with questions.

FUNDRAISER FOR YOUTH Saturday, April 28, 6:30 pm - 9:00 pm, $10 per person. Rounds of team trivia, light refreshments, and PRIZES! Register a team (up to 6) or be placed on a team. Childcare for ages 5 and under available (let us know.) See Amy Tardiff itsmemim@gmail.com or Chloe Salkeld chloe.marie@hotmail.com for more info.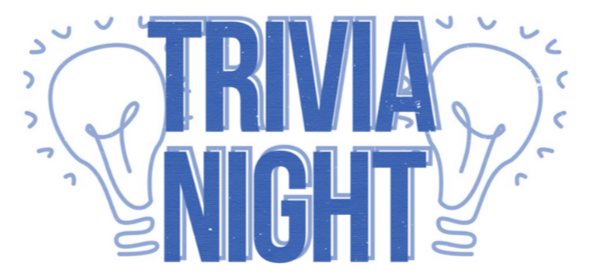 CAKES, CAR WASHES, COLORING BOOKS AND MORE! The Youth and Adults will be running a silent auction from April 9th until April 28th. The money raised from the auction will help send our youth and adults on their summer mission trips and GenOn Conference. Some have offered to make deserts, do yard work, crafts, car washes, etc... Auction items are located in the lobby on your way to the Marshall Room. We hope you will stop by and place a bid. Please contact Debbie Saylor saylordeb@yahoo.com if you have any questions.

JOIN THE USHER TEAMS The usher teams are seeking new ushers for both Sunday worship services. As part of the worship ministry, the purpose of the 9:30 and 11:00 usher teams is to provide hospitality and help ensure a smooth service of worship. Training is provided, and you can ease into it by "shadowing" one of the current lead ushers. If you want to sign up or just learn more, please contact Greg Makar (301-483-8255, GLMakar@juno.com).

APRIL'S FOOD OF THE MONTH
C
AP WEST COUNTY FOOD PANTRY
Featured item for April is CEREAL (raisin bran, kashi, grape nuts, muesli, oatmeal, shredded wheat, etc.). Please drop off food items in the Mission Zone bin. Thank you for your donations!

HEALING THROUGH SEASONS OF GRIEF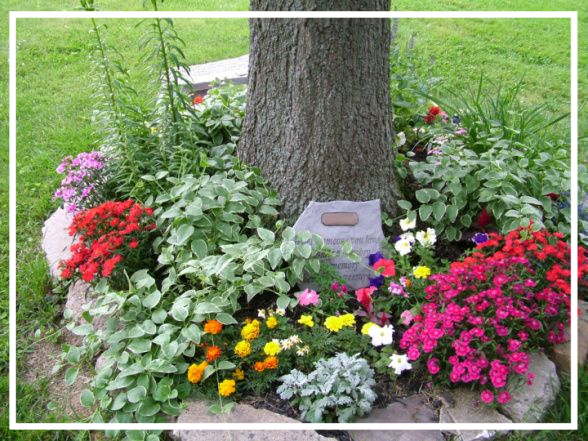 CHANGES IN THE SEASON both liturgical and natural, can be difficult for those who are mourning a loss. How can one honestly sing hallelujahs at Easter and chuckle on Joy and Laughter Sunday when one feels so bereft? How dare the earth move on with evidence of renewed life sprouting everywhere when he or she is not here to experience it, not given the chance to live longer! And, for some, there is the anniversary effect at this time of year. I remember that the daffodils were blooming when my first husband was actively dying of cancer. For many springs afterward I had grief spasms triggered by the blooming of daffodils.
If you are mourning the loss of a loved one, we hope you will join Pastor Tim and Linnie Girdner at the next Healing through Grief Group on Thursday, April 19th at 7pm in the Ark and Dove Room. Whether your loss was recent or long ago, please come to be with others who can understand the difficult journey you are making. So that we have enough materials and beverages, we appreciate if you would sign up on the bulletin board, though it is not required. Or contact Linnie at 410-999-7892 or girdnerlinda@gmail.com.